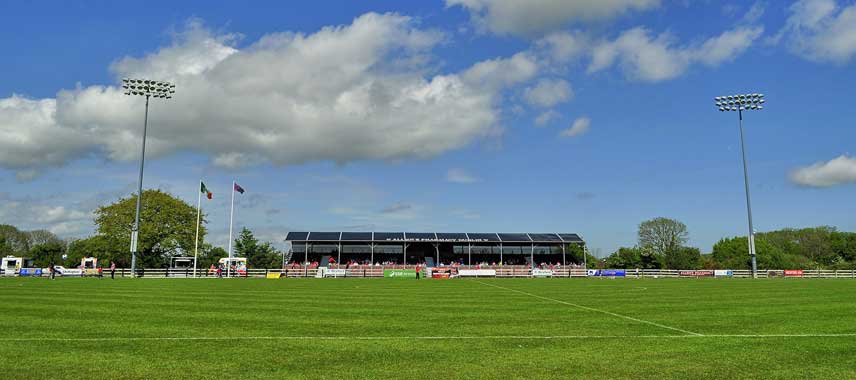 Wexford FC and Wexford Youths Women's FC recognises that our activities and events have an impact on the environment, economy, and community.
Wexford FC and Wexford Youths Women's FC is committed to ensuring that we play our part in protecting the needs of future generations by promoting responsibility for the environment and by leading by example within the football club and the local community.
The Wexford FC and Wexford Youths Women's FC sustainability Policy is based upon the following principles:
Implement a sustainable working environment to minimise the environmental impact of our activities.
Ensure Club staff are familiar with our Sustainability Policy and are committed to implementing and improving the policy.
Familiarise our service users, partners, and supporters with our Sustainability Policy, and encourage them to adopt sound sustainable management practices.
To review and to continually strive to improve the sustainability performance of our Football club.
Environment:
Aim to reduce emissions of CO2 and other gases which could affect climate change
Use alternatives instead of travelling to meetings where possible i.e. video conferencing, conference calls
Walk, cycle and/or use public transport to attend meetings and car-share where travel by car is necessary.
Strive to improve biodiversity within Ferrycarrig park
Reduce reliance on single use plastic within the club
Economy:
Ensure we develop a sustainable business plan but never compromise on our commitment to work for the greater good.
Ensure the Football Club always has a strong social reputation.
Develop and promote our people while continuing to grow our Football club

Community:
Endeavour to grow the scope and scale of our Football in the Community engagement
Look to develop social programmes centred on health, education and social inclusion.
Ensure our programmes and opportunities are available to everyone regardless of ethnicity, age, gender, cultural background, religion etc.
Promote inclusion to strengthen a sustainable community and reduce isolation and loneliness.
Working practices
Ensure that all staff members and volunteers of the Football Club including any contractors/sub-contractors that we employ, take account of sustainability issues in their advice and work carried out for on behalf of the Football Club.
Review of Policy
This Policy will be reviewed every year by the Board of Directors or sooner if warranted by internal or external events or changes. The Board of Directors will recommend changes to the Policy.
Signed: Aaron Morris
Position in Club: Sustainability Officer
Date: 23 Sep 2021